Advantages Abound for Economic Development in Wyandotte County!
With a central national location, available land, proximity to major industries, state-of-the-art infrastructure and accessible incentive programs, Wyandotte County is a dynamic hub for a multitude business sectors.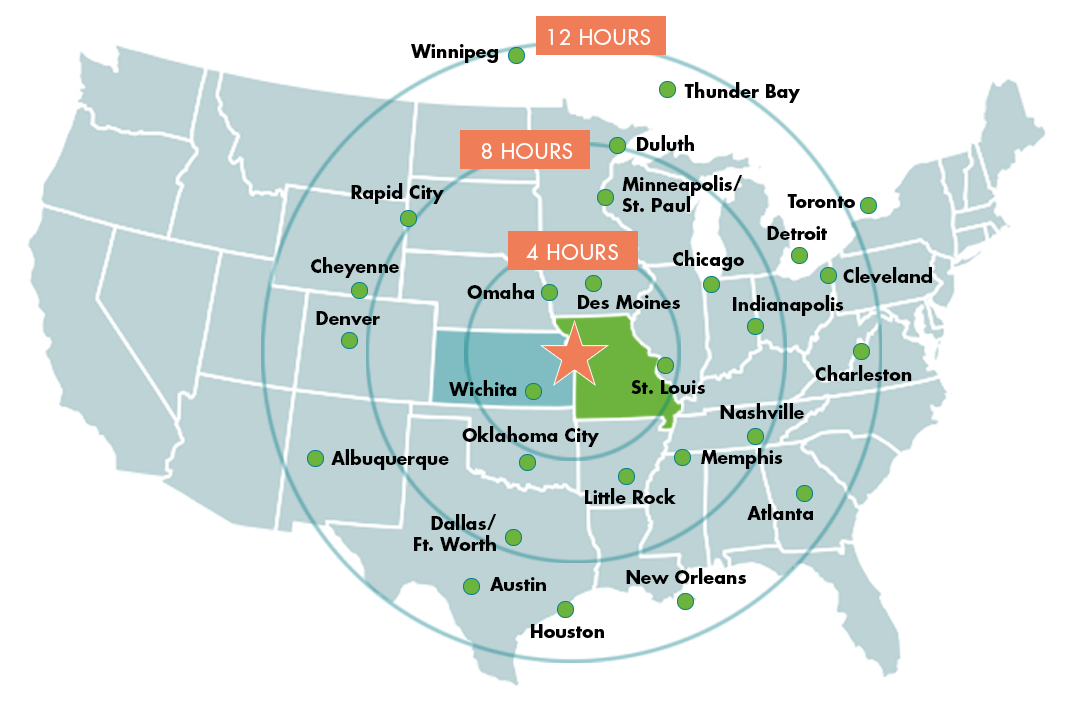 Central U.S. Location
Through a myriad of transportation options, residents and businesses can reach 85% of the U.S. population in two days or less.
Available Land
Proximity to Major Businesses
Infrastructure
The U.S. Department of Transportation reported in 2018 that the Kansas City metropolitan area had one of the highest amount of highway miles per capita in the entire country. As a result, businesses can ship out products or receive supplies in a in an efficient and timely fashion. The Kansas City metropolitan area is the second largest rail hub in the U.S. Wyandotte County is served by five major railroads, opening up even more distribution channels through the primary hub of the Kansas City Terminal Railway Company. And the Kansas City International Airport sits just north of Wyandotte County, offering worldwide shipping possibilities.
Incentive Programs
Many incentives and tax assistance programs exist to further Wyandotte County economic development. For more information, click here.
Several Opportunity Zones exist in Wyandotte County, offering significant incentives for development and investment in economically-distressed areas. Click here for more information.