Bartlett & West
544 Columbia Dr. • Lawrence, KS 66049
US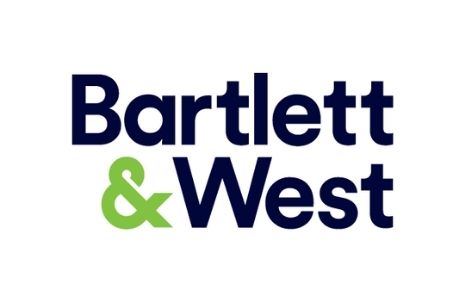 Employees of Bartlett & West take our purpose seriously: To lead our communities toward a better tomorrow, and achieve this by living everyday our company's core values: Earning trust through doing what is right even when doing so is difficult; Delivering quality through pride in our work and an attitude of continuous improvement; and Serving others through caring for our clients, our community, and each other.
For 60 years our success has been founded on one simple fact: repeat business. Our firm is an employee-owned company that has grown steadily from a small two-person partnership into a multi-disciplined firm of nearly 300 professionals, technical, administrative and support staff providing engineering and related services to governmental agencies, municipalities, private industry and others throughout the central United States.
Bartlett & West is organized to provide cost-effective services to our client groups who have access to the full range of our services through any of our ten offices in six states. Bartlett & West offices are located in Topeka, Lawrence and Manhattan, KS, St. Joseph, Jefferson City and Lee's Summit, MO, Bismarck, ND, Fort Worth, TX, Sioux Falls, SD and Des Moines, IA.
Our quality assurance and client feedback programs help maintain the high confidence our clients have in Bartlett & West. They come back to us over and over because they appreciate our understanding of their needs, our accessibility and responsiveness, our integrity and quality, and our proactive approach to communication. That's what makes up Service. The Bartlett & West Way.