American Royal secures land for new home in KCK
The American Royal has secured the 115 acres in Kansas City, Kan., where it plans to build its new $250 million home, the nonprofit announced Tuesday.
The news comes more than three years after the agriculture education and competition organization announced that it planned to relocate from its longtime home in the West Bottoms to the area northwest of Kansas Speedway near Legends Outlets Kansas City.
The facility aims to be "the national destination for the food and agriculture industry, the Epicenter of Agriculture — a vision that will elevate the presence of the longstanding Kansas City tradition," the American Royal said in a release.
More Topics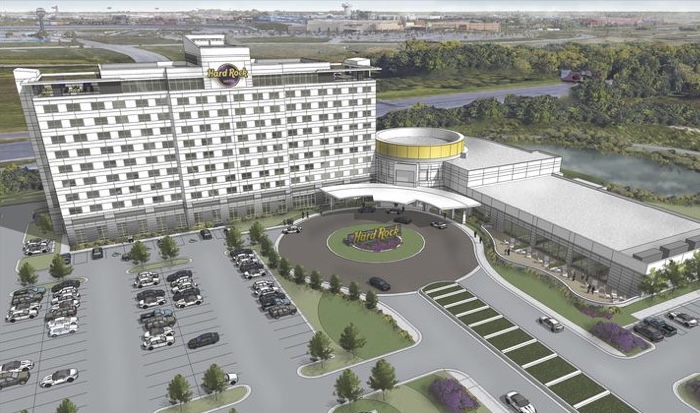 Among the hotel's planned features is a rooftop bar with a view of Kansas Speedway. Read the full article here.
The once-beleaguered area has heard claims of revitalization before, but this time officials expect it to take. Three key components give them confidence: new jobs, a grocery store and affordable housing. Read the full article here.
The project is still moving forward, but a series of minor revisions in plans along the way caused delays. Read the full article here.