Rock Island Bridge redevelopment project moves toward construction launch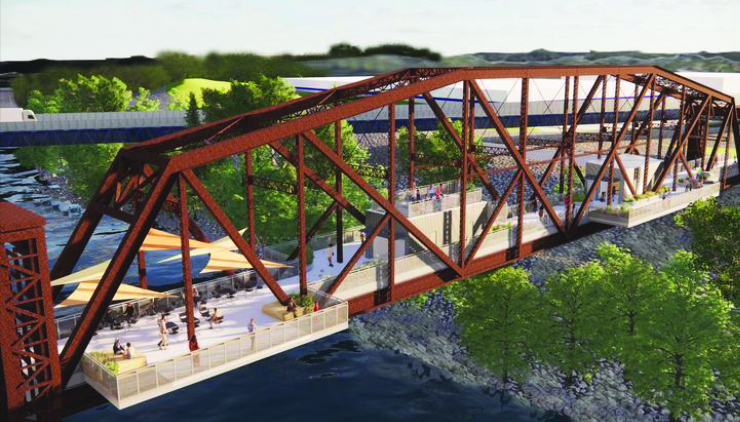 The Rock Island Bridge, built in 1905, is about 700 feet long and will be repurposed to provide a public pedestrian trail crossing from the West Bottoms to existing levee trails along the Kansas River's west side. The redevelopment also will include restaurants, event space and public use space, and become an entertainment venue.
More Topics
The City Planning Commission voted unanimously on Monday night to adopt the Armourdale master plan. Click here to read full article.
NorthPoint Development recently completed a 543,544-square-foot second and 375,536-square-foot third building within its Turner Logistics Center, adjacent to the new Turner Diagonal interchange with Interstate 70. Click here to read full article.
The General Motors Co. Fairfax Assembly & Stamping plant in Kansas City, Kansas, will resume work on the Chevrolet Malibu on Monday, Nov. 1. The plant, with a local workforce of 2,102, restarted first-shift work on the Cadillac XT4 on Sept. 20. Click here to read full article.