ARCO National Construction Co, Inc.
5015 NW Canal St. • #110 • Riverside, MO 64150
US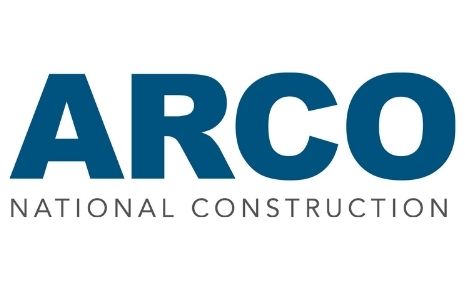 ARCO National Construction Company, Inc. was founded in 1996 in St. Louis, Missouri and has continued to grow by specializing in providing clients with complete design and construction services. ARCO's comprehensive design/build approach provides a direct relationship with just one company instead of dealing with an array of different organizations. This relationship offers the advantage of clear lines of communication and responsibility, resulting in substantial savings of time and cost for its clients. Our references will attest to the simplicity and ease of the design/build process. With its commitment to quality and customer service, ARCO has constructed over 1,500 projects in more than 230 cities and 35 states. By using a contractor with extensive experience, many unknown factors are eliminated, thus reducing the risks associated with any construction project. Furthermore, our nationwide experience and direct buying power allows us to track the most competitive unit costs from all regions of the country, and bring them to local markets and end users. ARCO's strength relies heavily in its staff. Every one of our Project Managers has an engineering or construction management degree and many have their professional engineering license. Each of our Superintendents possesses a minimum of 15 years experience with a track record of successful and safe projects. ARCO's professional, qualified, experienced and talented team of project managers and superintendents specialize in warehouse distribution centers and rail served facilities, LEED certified commercial office buildings, foodservice & cold storage facilities, retail facilities, speculative warehouse buildings, light manufacturing projects, mission critical facilities and build-to-suits.