UG Commission approves Homefield development changes
In a unanimous 9-0 vote, the Unified Government Commission on Thursday night approved the Homefield development agreement changes.
The project, at the former Schlitterbahn waterpark site and surrounding area, includes a bond request for $150 million. Youth sports tourism has been a major component of the project.
More Topics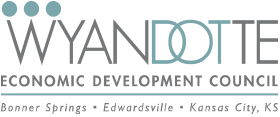 On Aug. 11, 2021, the Health Equity Action Transformation Community Action Board in Kansas City, Kansas, submitted the following letter as testimony to the Kansas Redistricting Committee. Members of our advisory board also spoke in person when the committee made its stop at Kansas City Kansas Community College. Of the...
Entrepreneur TJ Roberts could rattle off a plethora of business resources in Kansas City, Missouri, from KCSourceLink to The Porter House KC. But in Kansas City, Kansas? The sparseness of that list is why he wants his new KCK coffee shop, Kinship Café, to be anything but typical. Click here...
The Unified Government of Wyandotte County/Kansas City, Kansas, announced the KCK Small Business Resiliency Grant Program. Eligible businesses can be given up to $10,000 in grants, according to a release. Click here to read full article.