WYEDC Facilitates Workforce Development via Manufacturing Tours for Students

Numerous technical and high-paying jobs go unfilled each year simply because the modern manufacturing industry sector is misunderstood. When companies throw open their doors and unfurl the welcome mats for tours, it goes a long way to dispel negative impressions. Wyandotte Economic Development Council (WYEDC) embraces student tours as an effective strategy for capturing local talent for workforce development. Students experience firsthand highly varied, exciting, and challenging manufacturing jobs operating in clean, high-tech, automated facilities.
"Exposing students to career opportunities in our community is crucial to the success of students and Wyandotte County," said Kelley James, Diploma+ Career and Technical Education Coordinator for Kansas City Kansas Public Schools (KCKPS). "Providing avenues for career exploration allows students to connect classroom learning to industry as they work to determine their post-secondary path." James supports career and technical educators and students from the district level across all KCKPS middle and high schools.
Monica Brede, Wyandotte Economic Development Council Senior Director of Retention and Workforce Solutions, contacted the district about setting up the manufacturing industry tours. "We were very excited to provide this opportunity to our students,' said James. "F. L. Schlagle High School, one of KCKPS's five comprehensive high schools, was the first to participate. The school has a well-developed Engineering Pathway supported by amazing teachers, and the student participants were those who have expressed interest in a career related to engineering."
"Wyandotte County businesses provide incredible career opportunities with competitive wages and benefits," said Brede. "It is important for our future workforce to know what is available to them in their own backyard. They don't need to leave Kansas City to find a rewarding career, it is right here, and our businesses are eager to hire them."
"During our trip, we were able to visit BHC, a civil engineering and surveying firm, the FAME Lab at Kansas City Kansas Community College, and BAADER Food Systems," said James. "The students were blown away by the tour, and excitement was high upon our return to school. Not only were they able to connect their coursework to future career opportunities, they were also able to learn about the high-tech, high-wage jobs available in Wyandotte County. Following the tour, several students have applied for internships at the organizations we visited."
Research supports what James saw firsthand. Between 2005 and 2013, the Florida Advanced Technological Education Center of Excellence (FLATE) conducted 167 tours to 75 different Florida manufacturing sites, introducing 3,917 middle, homeschooled, and high school students and 435 teachers and parents to the world of modern manufacturing. Analysis and feedback overwhelmingly supported the importance of exposure to real-world work environments for developing the next-generation manufacturing workforce. The Manufacturing Institute's 2022 Manufacturing Perception Study demonstrates that attitudes continue to improve. Compared to its previous 2017 case study, significantly more respondents believed that manufacturing jobs are innovative. Also, more respondents were likely to encourage their children to pursue careers in the industry.
Tara Laws, Human Resource Manager for BAADER Food Systems USA, Inc., shared how her company became involved with the tours. "BAADER was contacted by Monica Brede, Senior Director of Business Retention and Workforce Solutions, and asked if we would be open to hosting some high students on a tour. She told us that many of the students were interested in engineering careers. As BAADER employs various types of engineers, Monica thought we would be a good fit. All of the arrangements were made by Monica, so the process was very easy on us as the employer."
"Students should think about jobs in manufacturing, food processing, or machining because these jobs are not going to go away," said Laws. "We will always have the need for individuals who can make and produce products, whether that product is for a machine used in food processing or is a part used to build an automobile. These jobs provide good wages and require minimal education compared to many other professions."
"I think tours like these are extremely beneficial for workforce development because it introduces these young adults to career paths that they may not have known existed," said Laws. "There are so many good paying jobs right here in Kansas City, Kansas — practically in their backyard — but if they do not know about them, they will not think of them when it comes time for them to look for work."
The students met with Laws and Kent Lauer, Director of Manufacturing and Engineering, to receive an overview of BAADER and were then accompanied on a tour of the manufacturing facility by Robert Hibdon, Plant Operations Manager and Ryan Dick, Shop Manager. The students saw a demonstration of a new machine that has not even hit the market.
"The employees at BAADER who participated in the tours were pleased with the intelligent questions asked by the students," said Laws. "The BAADER employees are proud of what we do and are always happy to educate others about our company."
Laws said the operations in Kansas City include many engineering disciplines, such as Design Engineering, Electrical Engineering, Manufacturing Engineering, and Project/Sales Engineering. "We have a full manufacturing department that includes Welding, CNC Machining, Assembly, and Warehouse. There are also business operation positions in Kansas City, including Purchasing, Customer Service, Accounting, and Information Technology. BAADER Food Systems USA, Inc. has about 145 employees in the United States. Approximately 110 of those employees work at the Fairfax location in Kansas City, Kansas."
"Students should consider a career in manufacturing, food processing, and machining as these are high-tech, high-skill industries that will enable them to support the life they are planning," said James. "The companies we toured spoke at length about their investments in their employees through ongoing training and development. "Students looking for a challenging, hands-on, and ever-changing career should definitely consider these industries."
"For me, the power in the tours is awareness," said James. "Since the tour, I have been able to share information about these employers and the FAME Lab with educators across our district. They, in turn, are able to share with their students, increasing awareness across KCKPS. This type of community connection builds excitement as students and teachers both begin to see how secondary education lays the foundation for future success."
Once the spark of interest has been ignited, the options are numerous. A career such as advanced manufacturing technician (AMT) can take just two years of additional training. Graduating high school seniors can pursue AMT training with little or no cost through the aforementioned FAME partnership program with Kansas City Kansas Community College (KCKCC). For this "earn while you learn" program, KCKCC students spend two days a week at the college and the other three days as paid interns at local manufacturers. Students are not only prepared for an in-demand career, but they finish debt free.
"Wyandotte County businesses provide incredible career opportunities with competitive wages and benefits," said Brede. "It is important for our future workforce to know what is available to them in their own backyard. They don't need to leave Kansas City to find a rewarding career, it is right here, and our businesses are eager to hire them."
Wyandotte County has more than 5,500 skilled jobs available with an average pay of $19.70 per hour. Graduates of the FAME program can earn more than $50,000 a year as an AMT. It's time everyone realizes the career options available. Check out WYEDC's Manufacturing Career Guide for more information.
###
Kansas City Kansas Public Schools
KCKPS is devoted to student success. Our commitment to the Diploma+ initiative guarantees our students will graduate high school with a diploma and an additional endorsement to ensure they are college and career ready. These endorsements include:
At least 21 on the ACT or 1060 SAT
Completion of a Qualified Internship or Industry Approved Project
Completion of the IB Diploma Programme or Career Related Programme
Completion of an Industry Recognized Certificate or Credential
Acceptance into the Military
Completion of at least one full year of college (18-30 Credit Hours)
To support our students' career development while in high school, we offer 17 different career pathways. Student participants follow a course progress that enables them to acquire the skills and credentials needed to thrive in the workplace.
###
BAADER Food Systems USA, Inc.
BAADER Food Systems USA, Inc. is part of the global BAADER group, a privately held company founded over 100 years ago. BAADER provides solutions in the fish and poultry processing industries, and the Kansas City facility designs, manufactures, builds, sells, installs, and services machinery used in the poultry division.
###
Wyandotte Economic Development Council
Our mission is to promote and strengthen Wyandotte County's economy through innovative approaches to programs, partnerships, incentives, and leadership in industrial, residential, office, and retail markets. Let WYEDC help you and your business harness "The Power of the Dotte." To see how your company can host student tours or for any other questions, contact us today!
More Topics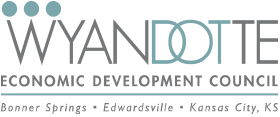 TOPEKA – As 2022 ends, the Kelly administration highlights promises made and kept over the past year. "This year, we got Kansas back on track by working across the aisle to attract jobs, strengthen our roads and bridges, and fully fund education," Governor Laura Kelly said. "2023 is looking bright!" ECONOMY...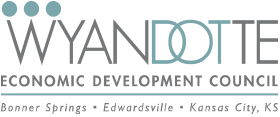 A pair of studies shows the U.S. at the top of the rankings for foreign direct investment (FDI) behind a surge of Asian and European investment in technology, chemicals, information and communication, and financial services. According to Kearney's Global Business Policy Council's 2022 Foreign Direct Investment Confidence Index and...