Minority Entrepreneurs Find Gap Funding through Empower WYCO Loan Fund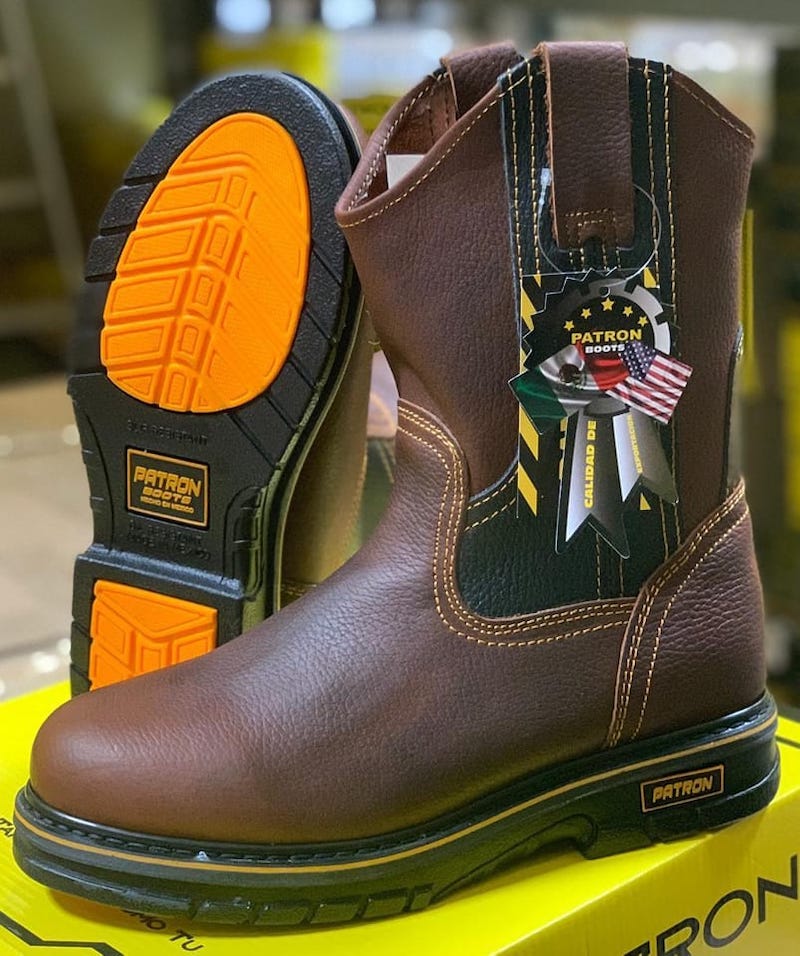 Para leer en español, haga clic aquí.
Minority-owned businesses have the potential to reinvigorate economies, build up local communities, create jobs and opportunities, and close the racial wage gap. To this end, NetWork Kansas launched the Empower WYCO Fund. The Empower Fund was created to support entrepreneurs in Wyandotte County by broadening access to capital for minority-owned businesses that may not otherwise qualify for traditional funding. A multi-partner collaborative oversees the fund in the Kansas City, KS-area.
"We are excited to be a partner in the Empower WYCO Fund and believe this is another tool to increase access to funds for our minority small businesses while removing barriers to growth across Wyandotte County," said Greg Kindle, President of Wyandotte Economic Development Council.
Broadly speaking, NetWork Kansas is a 501c3 nonprofit organization dedicated to developing an entrepreneurial ecosystem in Kansas that connects aspiring, emerging, and established businesses to a wide network of business-building resource organizations across the state, including networking partnerships, capital investment, and educational/technical assistance programming.
"The Empower WYCO fund is one of five Empower pilot programs NetWork Kansas has designed to fund underestimated minority entrepreneurs who face barriers when accessing traditional capital to start or grow their business," said Jenn Laird, Manager, Entrepreneurship, Eastern Region - NetWork Kansas. "Since the Empower WYCO fund launched in March of 2022, 20 minority-owned businesses have received loans of up to $15,000 each. NetWork Kansas is always seeking ways to identify gaps and reduce challenges that entrepreneurs face, and equitable access to capital is one that we are attempting to fill with the Empower program."
Virginia Mercado, owner of Thunderlight Work Boots, was one of the $15,000 recipients from the Empower WYCO Fund. She launched her business five years ago to bring comfort and safety to workers' feet. "We want to provide good service and bring a good product to our customers," she said.
Gabriel Muñoz, Executive Director of The Toolbox, says Mercado was able to take advantage of available assistance because she was willing to have a conversation.
The Toolbox helps Wyandotte County entrepreneurs develop success in their business and personal lives at no cost. Pre-pandemic, Muñoz went door-to-door for business retention and expansion outreach, engaging business owners in the Central Avenue area. Muñoz says the biggest obstacle he faced was trust issues. Many people were unwilling to open up about their businesses.
"All assistance through The Toolbox is 100 percent confidential and free," said Muñoz. "We are here to listen and give advice and assistance, but it is always the business owner's decision about whether or not to follow or pursue it."
"We also focus on language access," continued Muñoz. "In the upcoming year, we will have various workshops presented in Nepali, Burmese, and Swahili. We can always get an interpreter for other workshops or services as well."
"When I approached Thunderlight Work Boots, Ms. Mercado was looking for help and willing to get involved," said Muñoz. "She wasn't sure how to elevate her business to the next level. She was willing to have conversations that led to setting goals and developing a strategic plan to reach those goals. At this point, she has surpassed her original goal for increased sales by more than double."
"Kansas City provides support to all businesses, including Hispanics, and allows us to grow with the help it provides," said Mercado. "What I like most about the community is that it includes us, supports us, and allows us to grow."
Mercado also shared her insights on being a woman-owned business. "One of the greatest challenges that we experience is to be able to demonstrate that as women, we can do anything that comes our way. To achieve, you have to be persevering, organized, and have a clear definition of what you want."
"Wyandotte County is an incredible place for businesses to start and grow!" said Laird. "The energy, enthusiasm, and collaboration within the WYCO entrepreneurial ecosystem that is being created by outstanding entrepreneurial support organizations (ESOs) in the community is inspiring and an incredible journey NetWork Kansas is honored to take part in. More and more resources are becoming available to cultivate and encourage entrepreneurship in the KCK urban core. It is amazing to see new business ventures and the expansion of current businesses in this amazing community!"
Laird outlined the "first steps" Kansas City small businesses should take to find the assistance they need. "Connecting with our resource partners on the ground in the local community is always the best first step. NetWork Kansas is proud to work with hundreds of partners across the state."
In addition to Wyandotte Economic Development Council and The Toolbox, partners include the Johnson County Community College - Small Business Development Center, The Porter House KC, The Kansas City Black Mastermind Group, The Heartland Black Chamber of Commerce, and Entrepreneurial Business Basics.
"Each of these partners can connect entrepreneurs to the Empower Fund as well as a host of other capital investment-gap financing resources and educational programming provided by NetWork Kansas," said Laird. "There are also many local resources and programs that these ESO partners are aware of. I encourage all entrepreneurs in Kansas City to connect, network, and engage with as many support organizations and fellow entrepreneurs as possible."
Muñoz emphasized that The Toolbox helps guide clients through the entire business development process. "At the Toolbox, we like to think of ourselves as a free launching pad. There are over 240 different organizations in Kansas City to help small businesses succeed. We help to connect business owners to the services and programs that are right for them and give them a warm introduction. We help them set down their goals and create business plans that they can use to get grants. We stick with them, staying in contact, and never pushing them off, even if it takes months or years. Entrepreneurs can be lonely. We are here to be a friend to folks and to answer their questions, both big and small."
"We are always looking for business owners who will volunteer to be mentors," said Muñoz. "Successful entrepreneurship takes a community where experiences are freely shared. You only know what you know, and hearing others' stories can help."
__________________________________________________________
NetWork Kansas activates ground-breaking, inclusive, and scalable economic approaches to create greater prosperity for entrepreneurship in rural and urban communities. Entrepreneurs can contact the Impact Investment Call Center at (877) 521-8600 or via email at info@networkkansas.com. Follow them on Facebook and Twitter.
The Toolbox - Small Business Resource Center provides free support with planning, registering, funding, operating, and growing your business. They take the intimidating checklist of starting and operating a business and distill it down to the essentials through private, free, one-on-one small business coaching. Sign up to schedule a one-on-one consultation by calling (816) 309-2063 or emailing toolboxkck@gmail.com.
Let Wyandotte County Economic Development Council (WYEDC) help you and your business harness "The Power of the Dotte." WYEDC promotes and strengthens Wyandotte County's economy through innovative approaches to programs, partnerships, and incentives, as well as leadership in industrial, residential, office, and retail markets. Contact them today! Follow WYEDC on LinkedIn and Facebook!